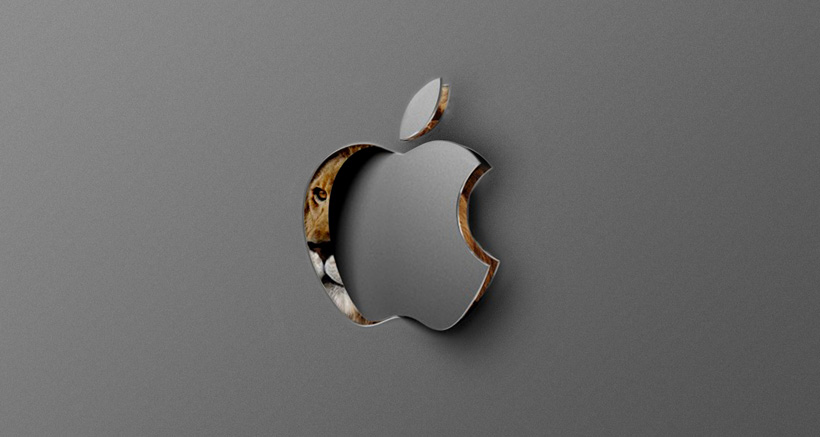 You can connect to DNSFlex VPN servers using the OpenVPN open source software.  DNSFlex VPN App is currently under development.
Step 1 – Add VPN Username or SOCKS Authorised IP's
Log into the DNSFLEX members area dashboard here.  If you are using the VPN service – create a VPN username and password, if you are using the SOCKS Proxies – enter your authorised IP's.   If you plan to use both VPN and SOCKS then configure both VPN username and SOCKS Proxies Authorised IP.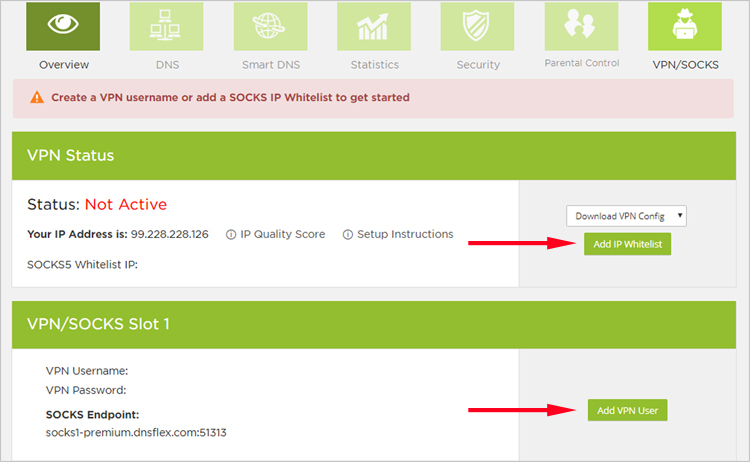 Step 2 – Choose your IP Type
This section allows you to choose what type of IP you want your VPN endpoint to connect to.    Please read the pop up article "which to choose" to fully understand the different use cases in order to make the correct choice.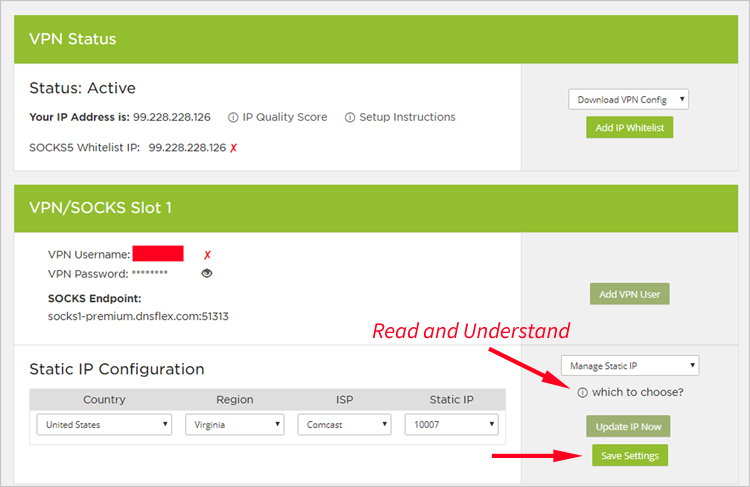 Step 3 – Download OpenVPN Configuration Files
The next step, you must download the VPN server configuration files necessary so that the OpenVPN Software knows where to connect to.   Download the lone configuration file in the members are dashboard.  This will be the only config file required to connect to all your IP endpoints.
To connect to SOCKS Proxies, copy the SOCKS endpoint host name and port and enter it into your proxy software.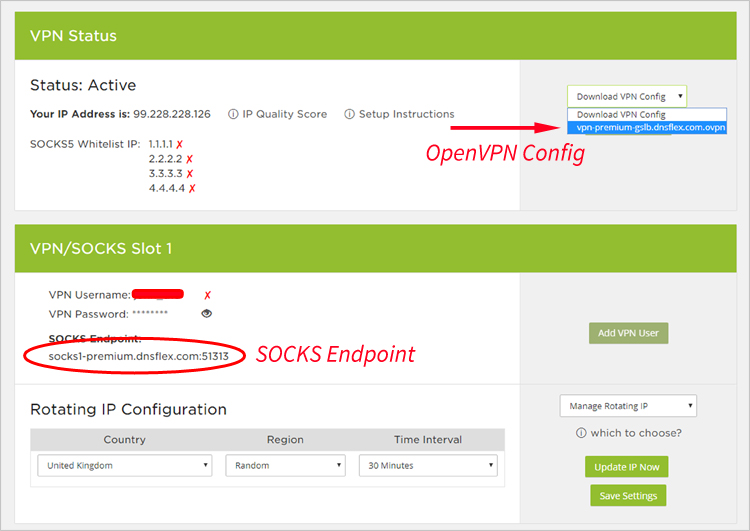 Step 4 – Download the OpenVPN app 
Head on over to the App Store on your iPhone or iPad and search for "openvpn connect"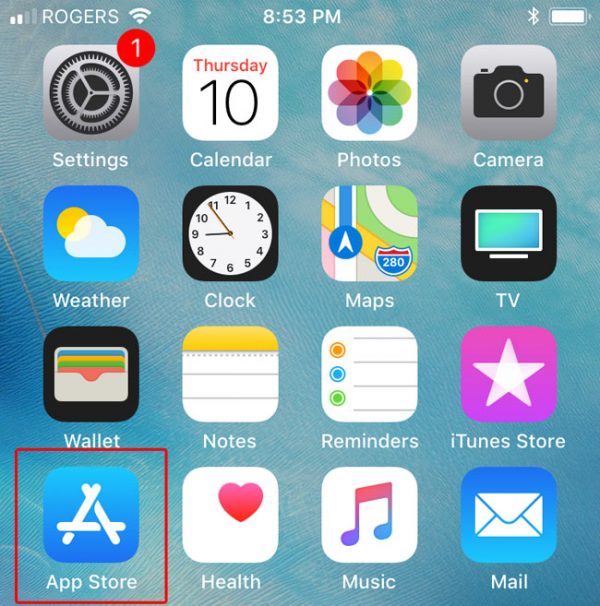 Tap on the "Get" button to begin the download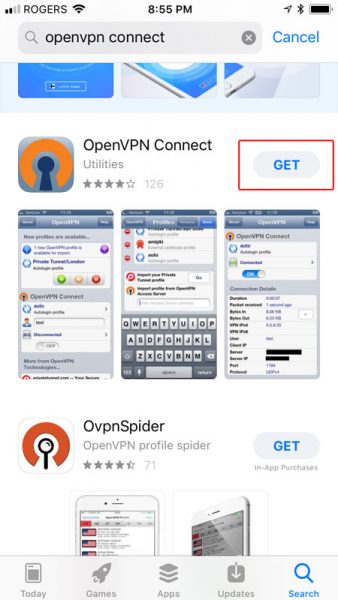 Step 5 – Configure OpenVPN App
Locate the .ovpn file you downloaded in step 3.  If you downloaded the file from another computer, email it to your iPhone and open it in the email app.
Select "Open in OpenVPN" or "Copy to OpenVPN"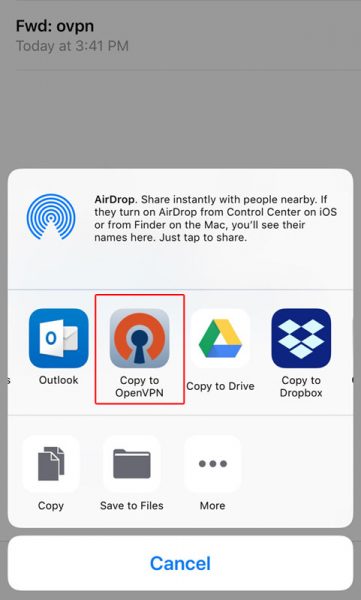 Tap on the "Green Plus" button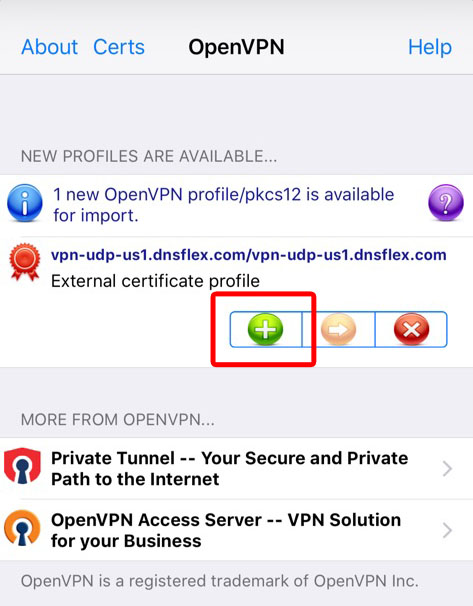 Enter your DNSFlex VPN Username and Password in the UserID and Password fields respectively and click "Save" to remember your login.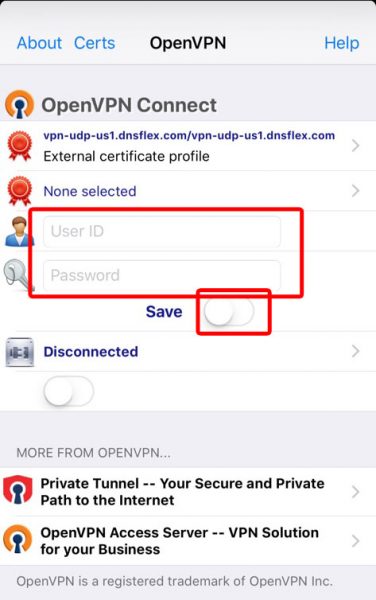 Finally, Tap the "Connect" button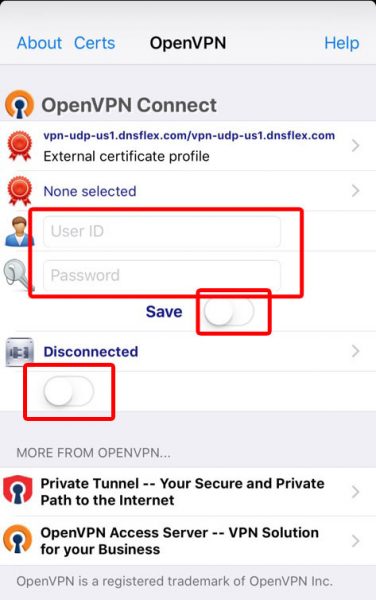 A pop up message will ask to allow OpenVPN to enable VPN connection.  Select "Yes"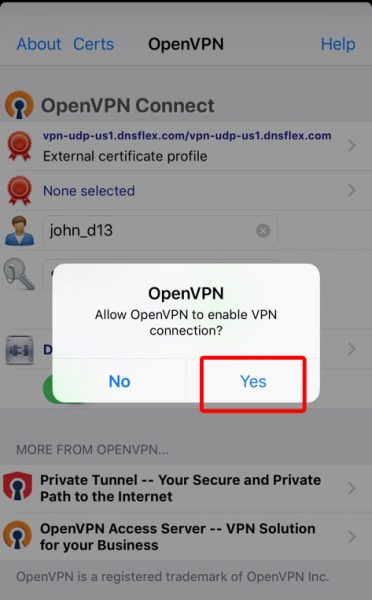 That's it, you're done!  OpenVPN will verify network connectivity by displaying "Connected" status in Connection Details.