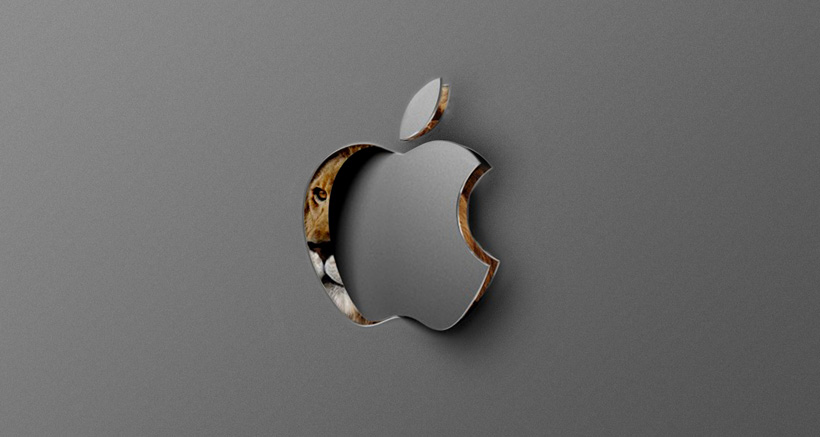 You can connect to DNSFlex VPN servers using the OpenVPN open source software.  DNSFlex VPN App is currently under development.
Before you begin
Create a DNSFlex account, then log into the dashboard to manage your SOCKS5/VPN username and password.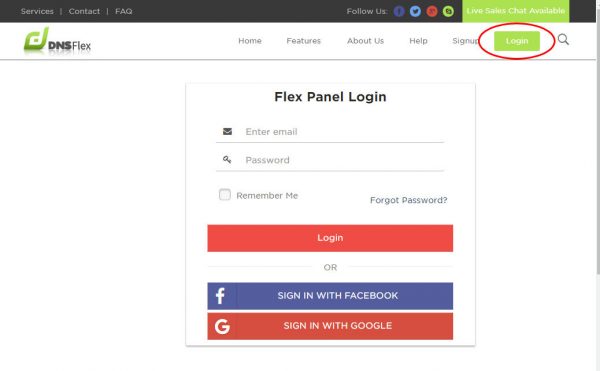 Once you are logged in, select the "VPN" tab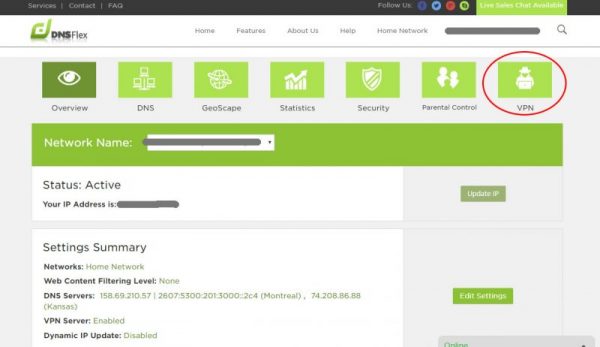 Next, enter your username and password.  This login will be used for VPN, SOCKS5 and SSH server access.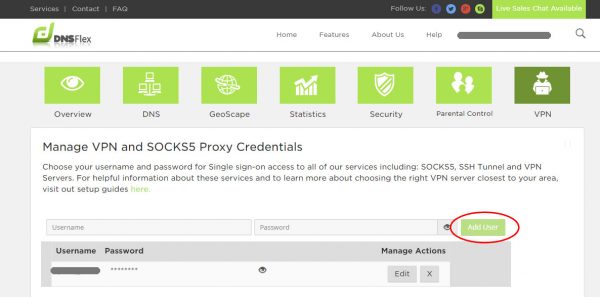 Step1 – Download the OpenVPN app 
Head on over to the App Store on your iPhone or iPad and search for "openvpn connect"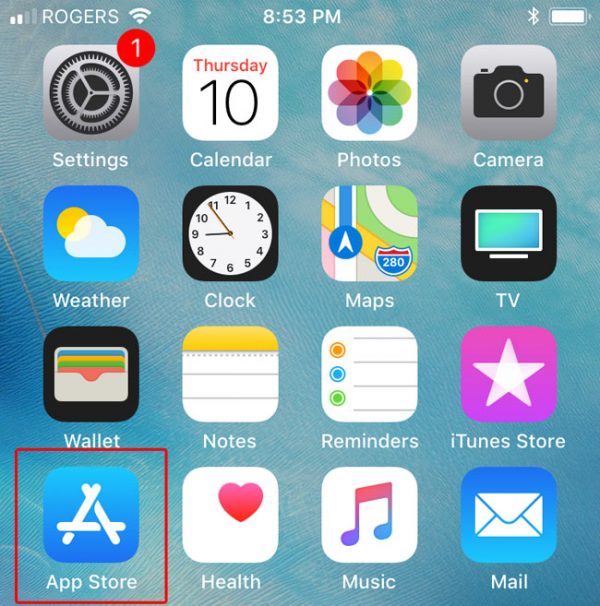 Tap on the "Get" button to begin the download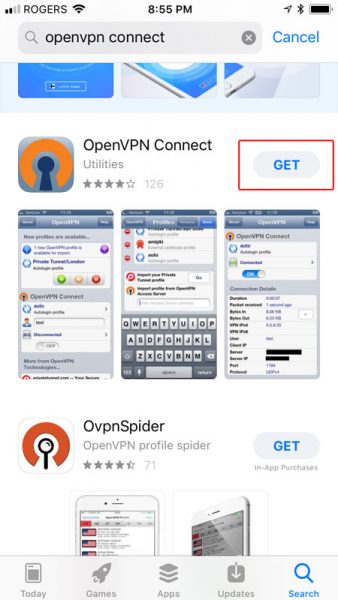 After successful installation of the App, its time to download .ovpn configuration files to build your VPN profile.
Step 2 – Download DNSFlex OpenVPN Configuration Files
The next step, you must download the VPN server configuration files necessary so that the OpenVPN Software knows where to connect to.
Start by visiting the DNSFlex VPN locator map here.
Select the VPN configuration file from the drop down menu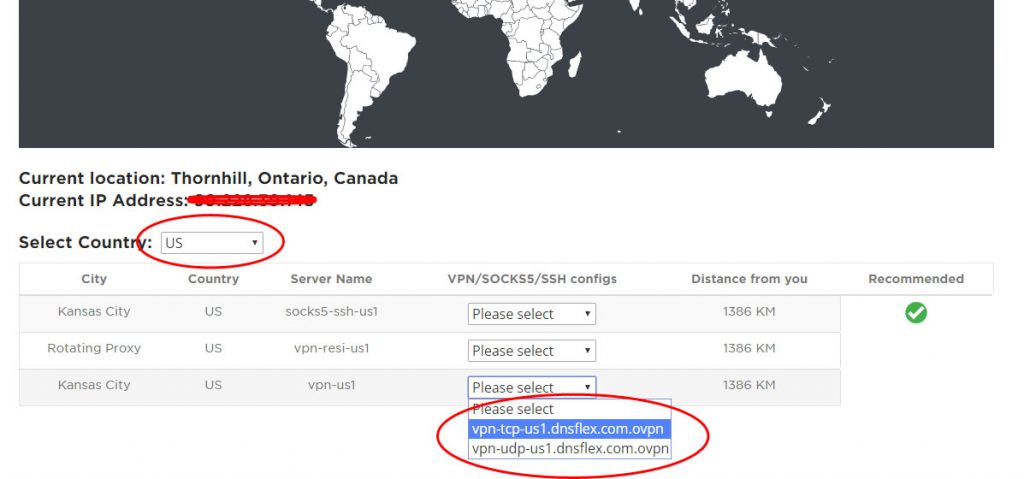 Save the files in a location for safe keeping
Step 3 – Configure OpenVPN App
Locate the .ovpn file you downloaded in step 2.  If you downloaded the file from another computer, email it to your iPhone and open it in the email app.
Select "Open in OpenVPN" or "Copy to OpenVPN"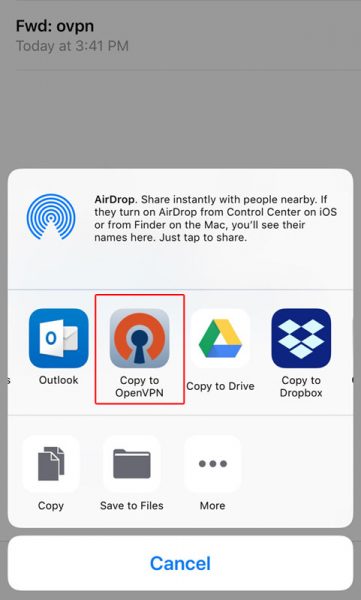 Tap on the "Green Plus" button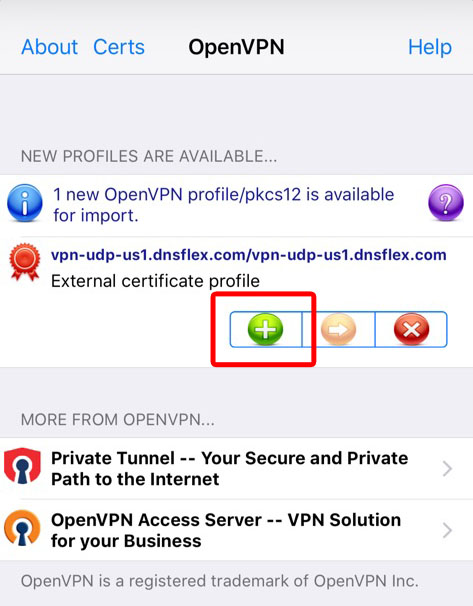 Enter your DNSFlex VPN Username and Password in the UserID and Password fields respectively and click "Save" to remember your login.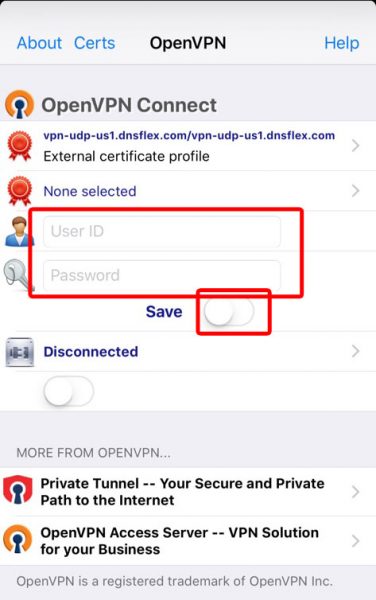 Finally, Tap the "Connect" button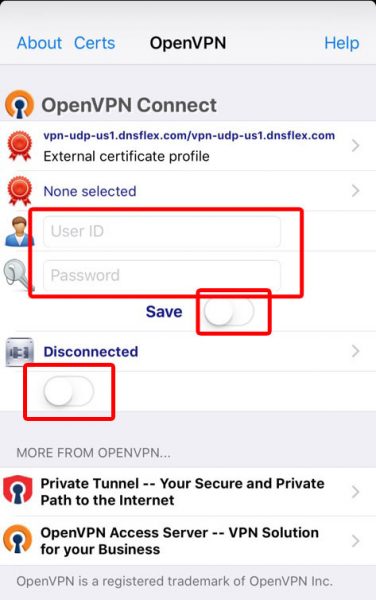 A pop up message will ask to allow OpenVPN to enable VPN connection.  Select "Yes"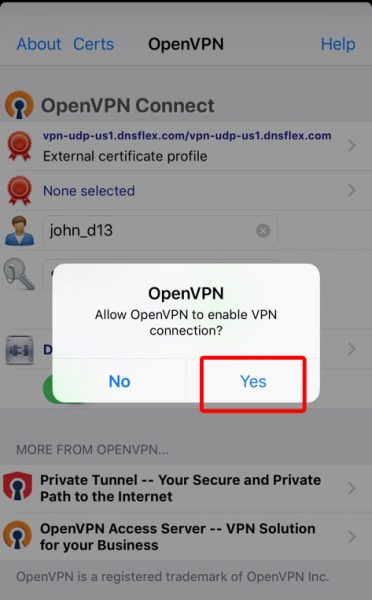 That's it, you're done!  OpenVPN will verify network connectivity by displaying "Connected" status in Connection Details.