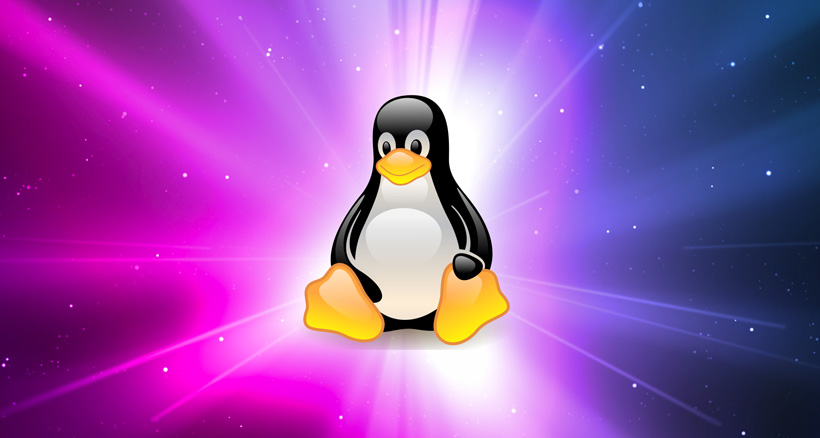 You can connect to DNSFlex VPN servers using the OpenVPN open source software.  DNSFlex VPN App is currently under development.
Step 1 – Add VPN Username or SOCKS Authorised IP's
Log into the DNSFLEX members area dashboard here.  If you are using the VPN service – create a VPN username and password, if you are using the SOCKS Proxies – enter your authorised IP's.   If you plan to use both VPN and SOCKS then configure both VPN username and SOCKS Proxies Authorised IP.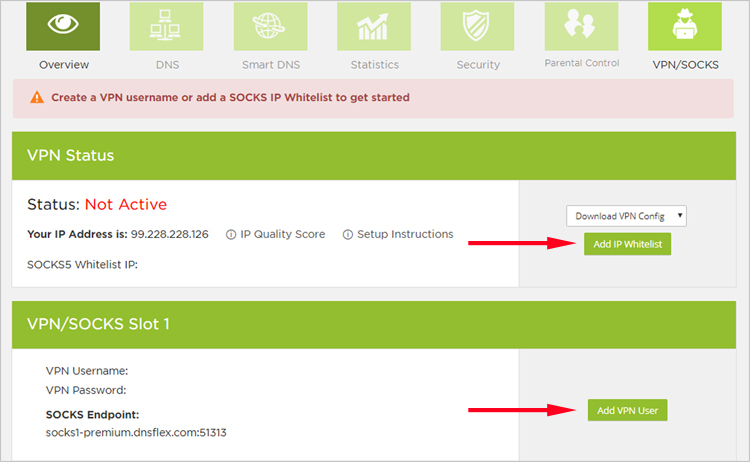 Step 2 – Choose your IP Type
This section allows you to choose what type of IP you want your VPN endpoint to connect to.    Please read the pop up article "which to choose" to fully understand the different use cases in order to make the correct choice.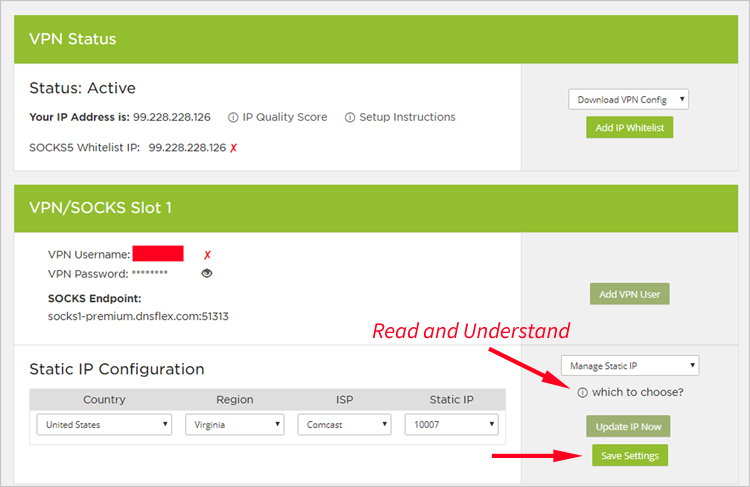 Step 3 – Download OpenVPN Configuration Files
The next step, you must download the VPN server configuration files necessary so that the OpenVPN Software knows where to connect to.   Download the lone configuration file in the members are dashboard.  This will be the only config file required to connect to all your IP endpoints.
To connect to SOCKS Proxies, copy the SOCKS endpoint host name and port and enter it into your proxy software.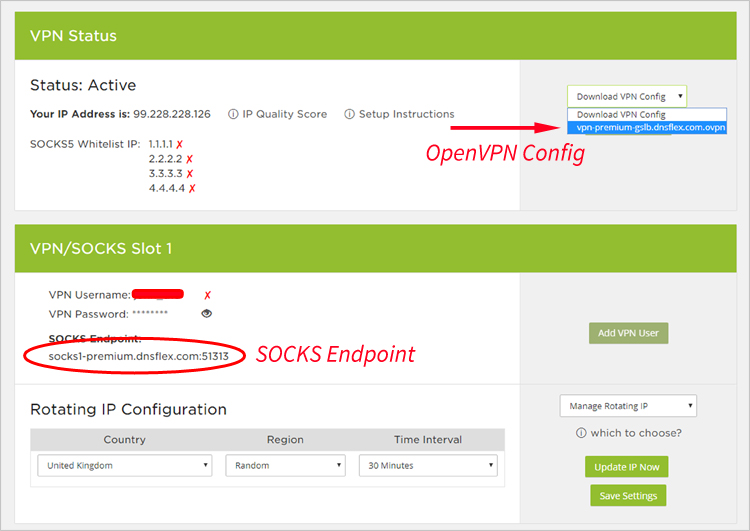 Step4 – Download the OpenVPN app 
Head on over to the Play Store and search for "openvpn".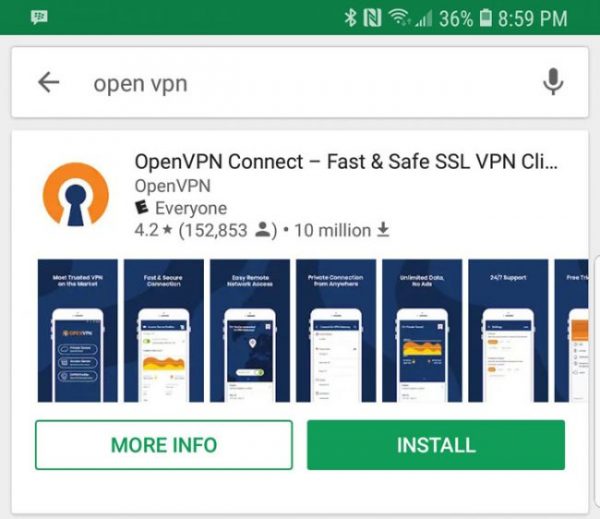 Download and install the app on your android device
Open the app to begin the configuration process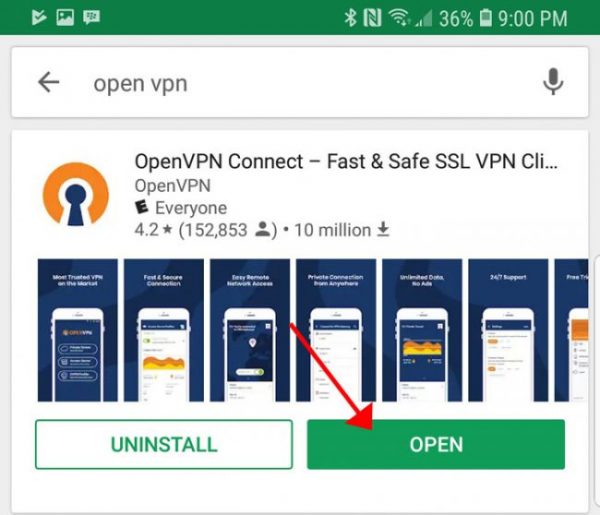 Step 5 – Configure OpenVPN
Launch the OpenVPN Android app, select "OVPN Profile".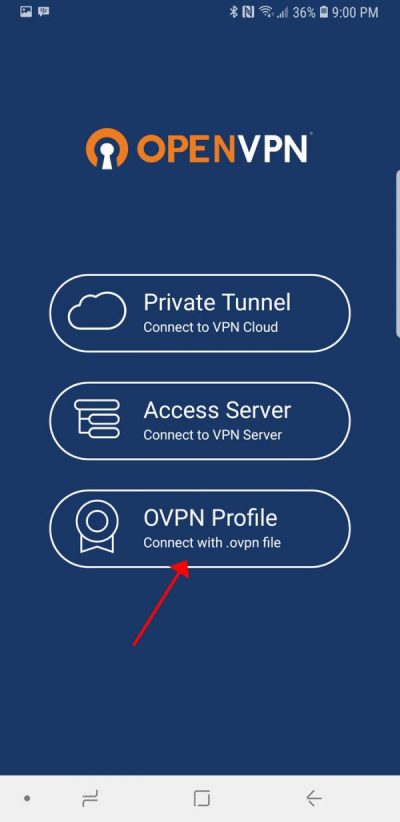 Select the DNSFlex OpenVPN configuration file you downloaded in step 3.  These profiles will be added to the OpenVPN client server list.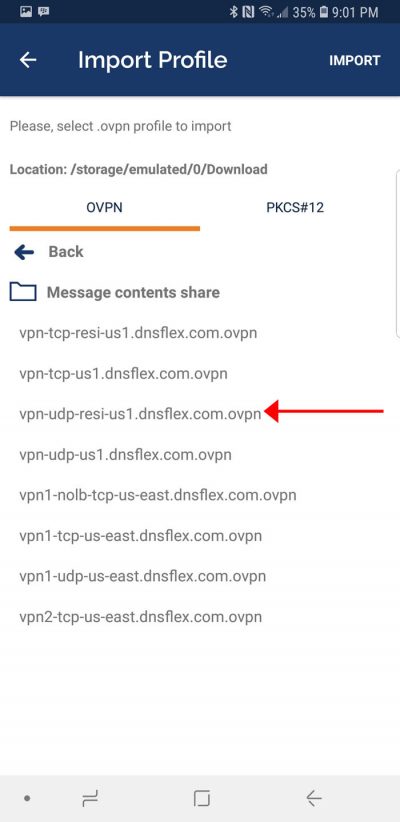 Enter your DNSFlex VPN Username and Password you created in the DNSFlex VPN Dashboard.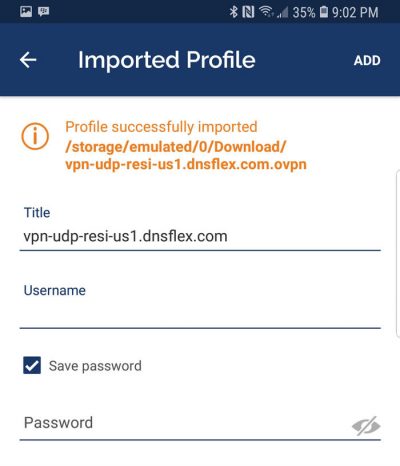 Step 6 – Connect to VPN Server
Launch the OpenVPN Android client app
Toggle the on/off slider to the "on" position to connect to the DNSFlex VPN profile you imported in Step 3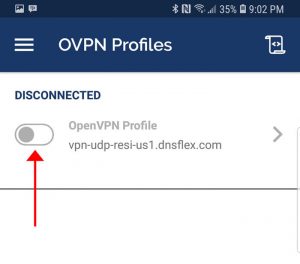 When the app presents you with a Connection request option, select "OK"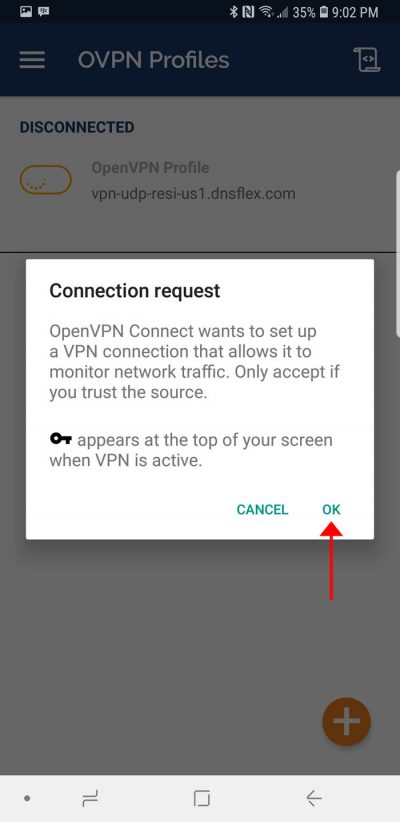 You will be given an option to Select a Certificate,  press "Continue"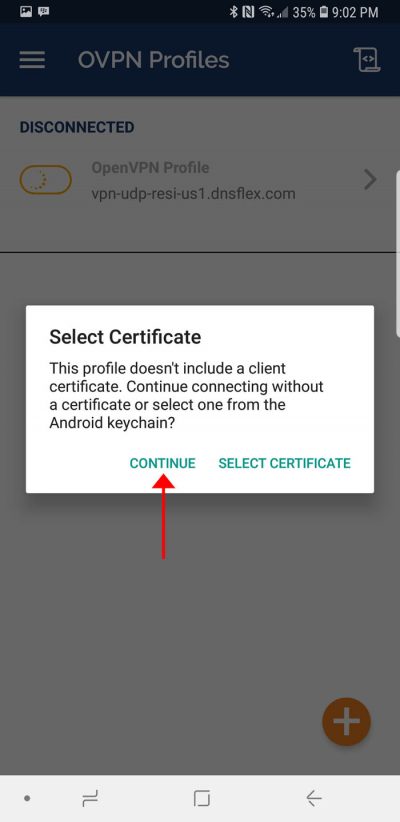 You're all done!  Once a successful connection is established, the app will display a "connected" status.