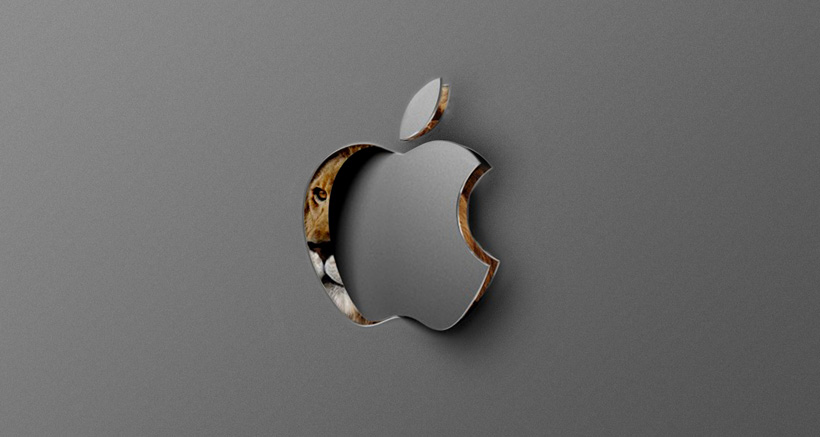 You can connect to DNSFlex VPN servers using the OpenVPN Client Connect software.  DNSFlex VPN App is currently under development.
Step1 – Register an account with DNSFLEX
Head on over to our Features page and order a VPN Package.
Step 2 – VPN Username and SOCKS Authorized IP
Log into the DNSFLEX members area dashboard here.  Take note of your auto generated VPN Username and Password.  If you plan to access the SOCKS Proxies, enter your home IP Address by clicking the "Add Authorized IP" button.  Note:  You dont have to enter an Auth IP if you are only using the VPN Service.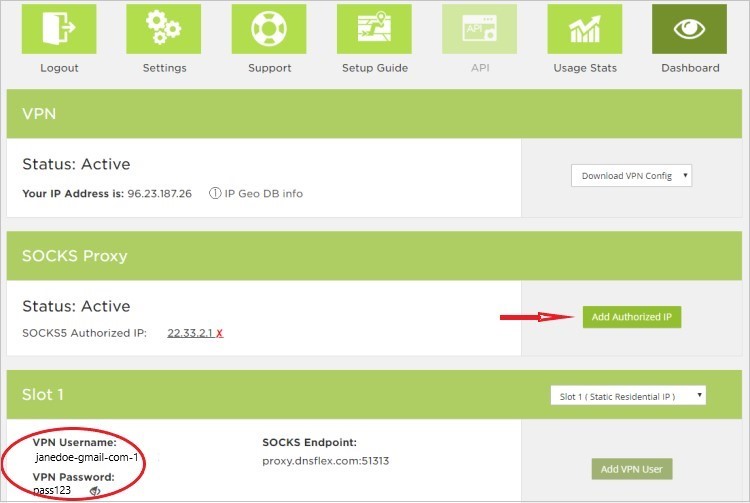 Step 3 – Choose your IP Type
This section allows you to choose what type of IP you want your VPN endpoint to connect to.    Please read the pop up article "which to choose" to fully understand the different use cases in order to make the correct choice.

Step 4 – Download OpenVPN Configuration Files
The next step, you must download the VPN server configuration files necessary so that the OpenVPN Software knows where to connect to.   Download the configuration file in the members are dashboard.  This will be the only config file required to connect to all your IP endpoints.
To connect to SOCKS Proxies, copy the SOCKS endpoint host name and port and enter it into your proxy software.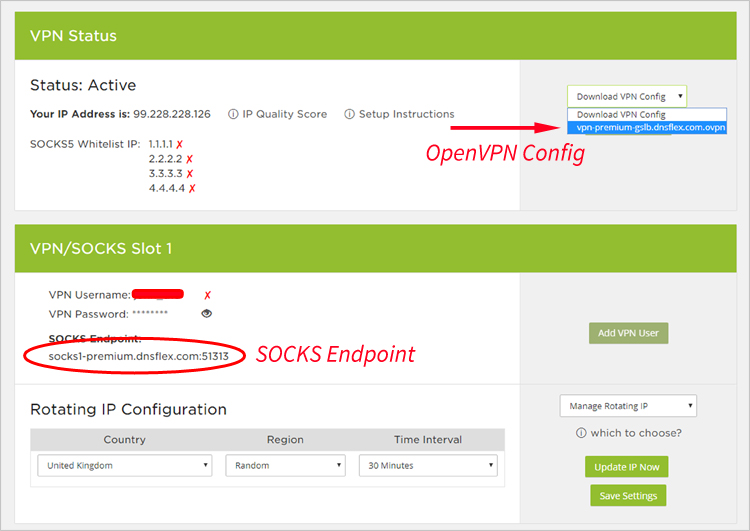 Step 5 – Download the OpenVPN Connect (Client) Software
Open up your browser and download the latest stable, open source, OpenVPN software directly from the website or here.  This version of software is compatible with Mac OS.
Step 6 – Install Software
Open the link to the downloaded ".dmg" file and begin the software installation procedure.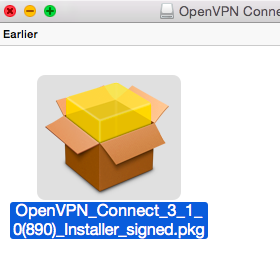 Click "Continue" to begin the installation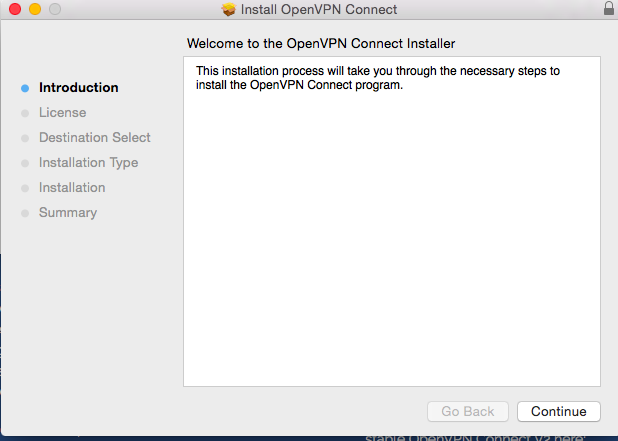 Click "Agree" to continue on with the installation.
On the next step,  click "Install" to begin the installation procedure.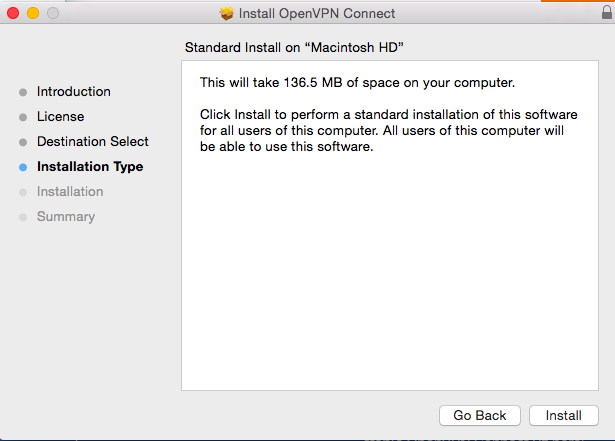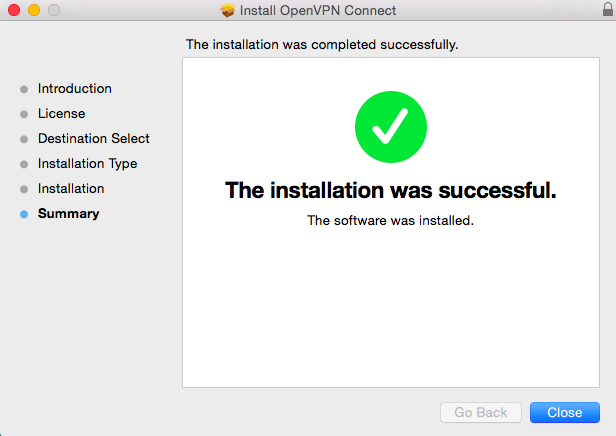 Select Go -> "Applications" from the Apple menu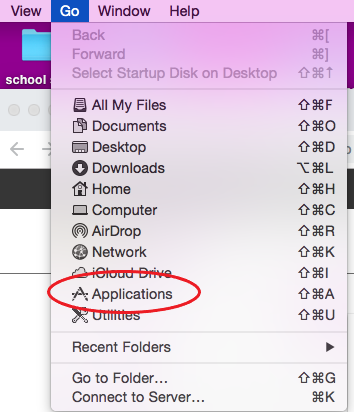 Click "OpenVPN Connect" to launch the program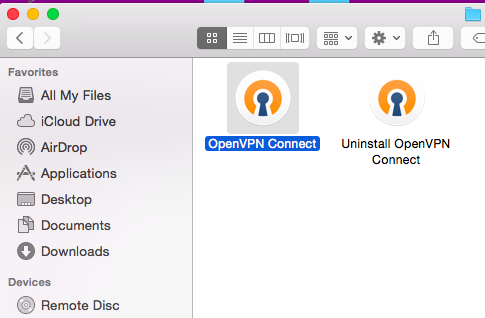 Skip the on-boarding tour and select the "File" tab to import the .ovpn configuration file you downloaded in step 4.
Drag and drop the .ovpn configuration file into the box
Enter your VPN Username and Password found in the Member area dashboard (Step 2)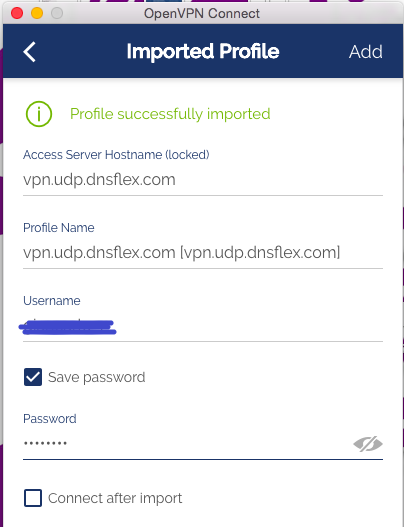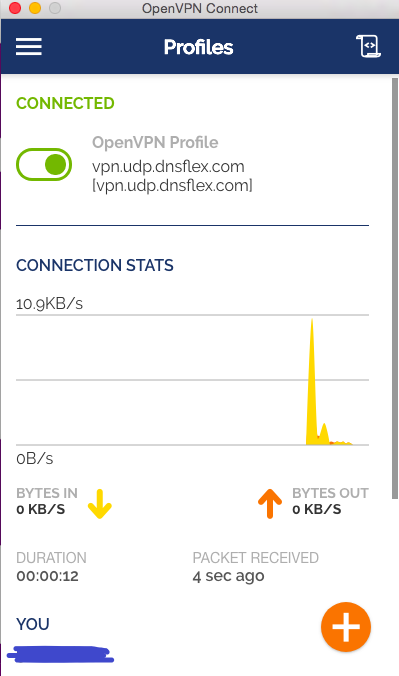 That's it, you're all done!   The OpenVPN connect icon on the upper tray menu will confirm you are connected.